COVID-19 During Pregnancy

BORN Contributions to the Fight Against COVID-19
Surveillance
Provincial Surveillance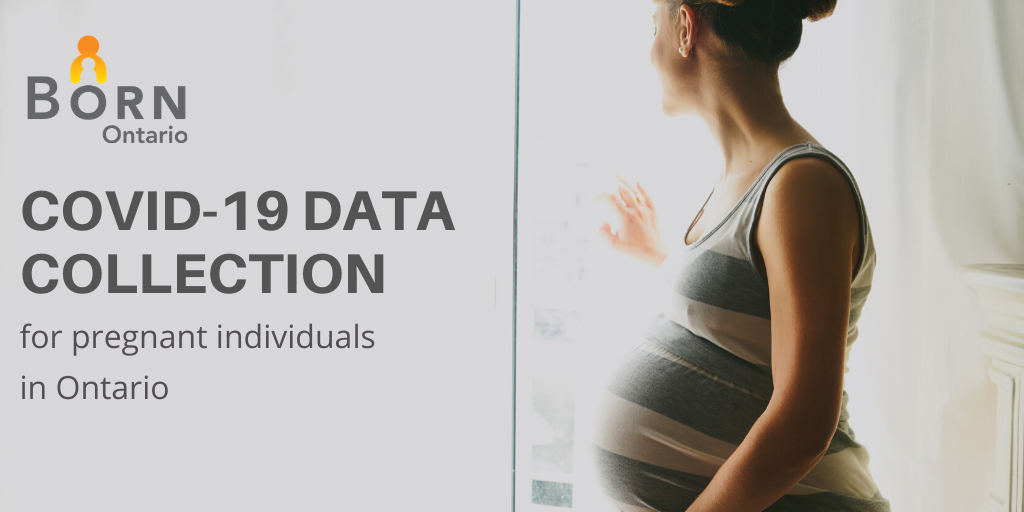 As a comprehensive source of population-level perinatal health information in Ontario, BORN is uniquely positioned to collect data and facilitate the understanding of how COVID-19 infection and vaccination impacts pregnant individuals and their newborns.
In March 2020, BORN created a special case-report form to capture information about COVID-19 in pregnancy. Participating organizations, including hospitals and midwifery practice groups (MPGs), complete this PDF-fillable case-report form and securely transfer it to BORN.
BORN epidemiologists have expertise in complex data linkage (which requires knowledge of the datasets to be linked, experience with linkage programs, and the ability to analyze and interpret the data). This expertise has allowed BORN to successfully link COVID-19 data from 3 sources:
Case Report Forms completed by health-care providers at Ontario hospitals and MPGs (submitted to BORN)
COVID-positive lab tests for pregnant people and people who have recently given birth (submitted to the Ministry of Health and captured in the Case and Contact Management Solution)
The Healthy Babies Healthy Children Screen: a question was added to the screen to identify confirmed COVID cases at hospital discharge (captured in the BORN Information System Pregnancy and Birth Record)
Acknowledgement: The hard work of many health-care professionals who are capturing information about risk factors and maternal and infant outcomes must be acknowledged. BORN's ability to provide emerging data during a rapidly evolving global pandemic is a testament to their dedication to serving the maternal-child population of Ontario.
Pan-Canadian Surveillance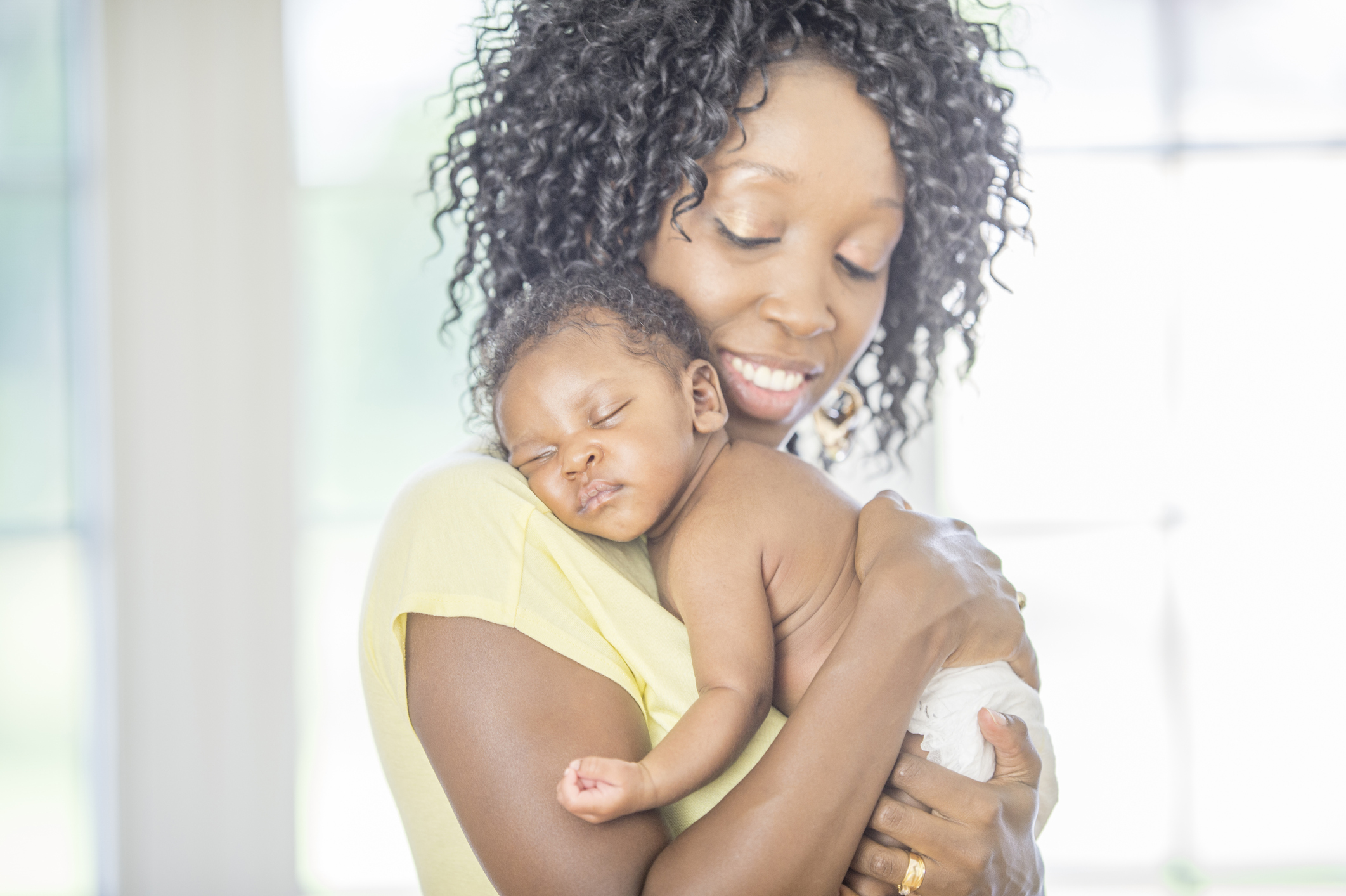 CANCOVID-Preg is a national surveillance project developed to better understand the epidemiology and outcomes associated with COVID-19 in pregnancy and provide critical data to inform recommendations for pregnant women and their infants.
BORN currently contributes aggregated Ontario data to the CANCOVID-Preg group; in the future we will also be contributing a de-identified record-level dataset of linked birth outcomes for further analysis. BORN team members assist with the national reports produced by the CANCOVID-Preg team. These reports are vital for informing public policy and developing evidence-based guidelines for clinical care during the pandemic.
According to Dr. Deshayne Fell, an expert in influenza disease and immunization during pregnancy, "The information being collected across Ontario hospitals and midwifery practice groups is extremely important for informing what is happening with our own population in Ontario, but it's also making an important contribution to national surveillance on COVID-19 in pregnancy in Canada."
In other provinces and territories, COVID-19 infections in pregnancy are predominantly identified by public health notification; clinical information is then abstracted from medical records for affected pregnancies and entered directly into a Research Electronic Data Capture (REDCap) database. Because Ontario is home to the BORN Registry, collecting data in this province is considerably easier and faster.
"We're very lucky to have this data in Ontario." says Dr. Darine El-Chaar, a Maternal Fetal Medicine physician at the Ottawa Hospital, "We should be proud of the work that everyone is doing in Ontario because there's a really good systematic approach to it, and we hope it will allow us to gather important information without the limitations and biases that exist in the literature."
Research
System-Level Outcomes
In an effort to protect pregnant individuals, families and health care workers during the pandemic, new policies and practices were implemented in the maternal-newborn health care arena. To understand the impact of these practice changes, BORN (in conjunction with the BORN Maternal Newborn Outcomes Committee) has initiated a study to examine system-level outcomes associated with the pandemic.
For example, the study is exploring questions such as: Have cesarean birth rates increased since the beginning of the pandemic? How has COVID-19 affected the preterm birth rate? What about the stillbirth rate? BORN will explore these rates as well as several others, such as NICU admission, analgesia/anesthesia use, prenatal screening uptake for common aneuploidies, newborn outcomes, and length of stay.
Monitoring COVID-19 Vaccine Safety in Pregnant Individuals
Pregnant individuals are considered a high-risk population for COVID-19 complications, based on higher rates of COVID-19 hospitalization and ICU admission, compared with similar aged non-pregnant people. Many have already received a COVID-19 vaccine in pregnancy to guard against these risks, but more data are needed to evaluate vaccine safety and effectiveness across the population.
BORN received federal COVID-19 Immunity Task Force funding to support this important evaluation over the next 1-2 years. Using the BORN Ontario Registry linked with the provincial vaccination data from the Ontario Ministry of Health (COVaxON), a team of researchers with expertise in obstetrics, pediatrics, vaccination, infectious disease, and epidemiology will:
Evaluate maternal and newborn health outcomes among those vaccinated with COVID-19 vaccine during pregnancy, compared with unvaccinated pregnant individuals;
Assess effectiveness of COVID-19 vaccination in pregnancy against lab-confirmed COVID-19 infection;
Determine the number and characteristics of individuals receiving COVID-19 vaccine pre-pregnancy, during pregnancy, or in the early postpartum period.
BORN is also collaborating with a group from McMaster University to evaluate the effectiveness of a vaccination decision aid for pregnant individuals.
Screening Service Adjustments
Ontario normally has a two-step prenatal screening system, with enhanced First Trimester Screening (eFTS) generally being the first step. However, at the onset of the COVID-19 pandemic, the delivery of prenatal screening services in Ontario was impacted:
Some diagnostic imaging centres were not offering dating and NT ultrasounds
Community blood collection services were being consolidated to a smaller number of labs
Pregnant individuals in self-isolation were missing the NT ultrasound window
Since the first wave of the pandemic, Prenatal Screening Ontario (PSO) worked with the Ministry of Health (MOH) to ensure that high-quality prenatal screening services remain available to pregnant individuals. An adjusted screening algorithm was implemented in April 2020 and will remain in effect until March 31, 2022. PSO continuously monitors screening uptake under the temporary algorithm, providing feedback to the MOH on a regular basis.
Guidance
Provincial and National Task Forces
BORN team members sit on several provincial and national COVID-19 task forces including:
Provincial Council for Maternal and Child Health (PCMCH) Maternal-Neonatal COVID-19 Task Force
This task force is responsible for developing provincial recommendations for clinical practice guidelines. Recommendations were developed re:
use of personal protective equipment
support people for pregnant patients during labour
breast-feeding
separation of the mother and baby dyad
neonatal testing for COVID-19
CanCOVID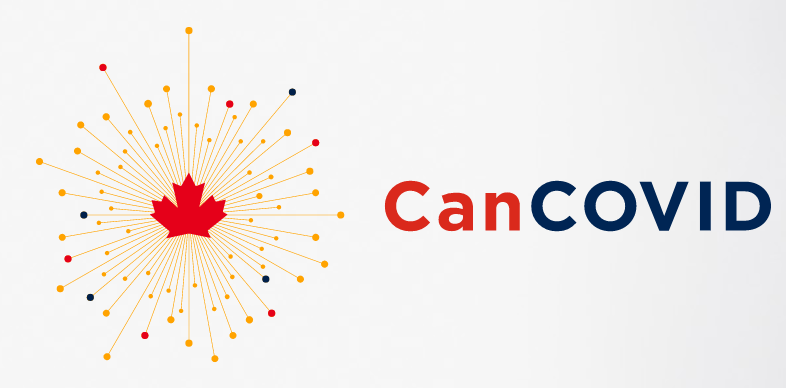 BORN is providing de-identified provincial data and epidemiological expertise to help understand the Canadian COVID-19 prevalence rates in pregnancy and the associated outcomes for pregnant individuals and their newborns.
CanCOVID is a transdisciplinary, open science initiative, committed to giving the Government of Canada a line of sight on existing and emerging COVID‑19 science and research.
Guidance for Observational Studies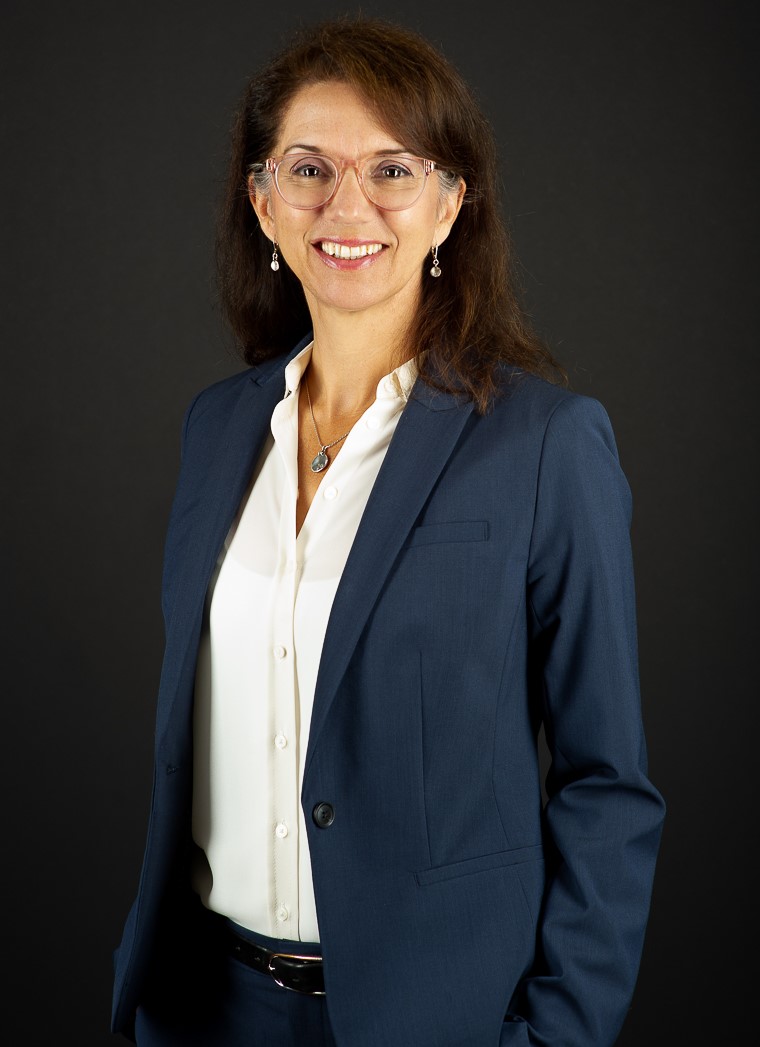 Drawing on lessons learnt from influenza vaccination studies, Dr. Deshayne Fell (BORN affiliate) and colleagues recently published guidance for researchers conducting observational studies of COVID-19 vaccination during pregnancy. The authors shared their expertise with the hope that it will help real-world studies on COVID-19 vaccination during pregnancy yield the highest quality evidence possible (essential for informing public health decision making).

Observational studies focusing on vaccine during pregnancy face unique challenges, several of which are likely to be amplified in the context of the COVID-19 pandemic. This article provides guidance relating to study design, data collection and analytical issues that researchers of COVID-19 vaccination during pregnancy may face.

Dr. Fell has been a member of two World Health Organization working groups related to immunization during pregnancy. Her extensive knowledge of BORN Registry coupled with her expertise in vaccination and perinatal epidemiology make her well equipped to provide guidance on this topic. This article is a great example of the research community collaborating and sharing their knowledge to advance a common goal: understanding how the COVID-19 vaccine affects pregnant individuals and newborns.
Updates for the Public
Prenatal Screening Ontario Website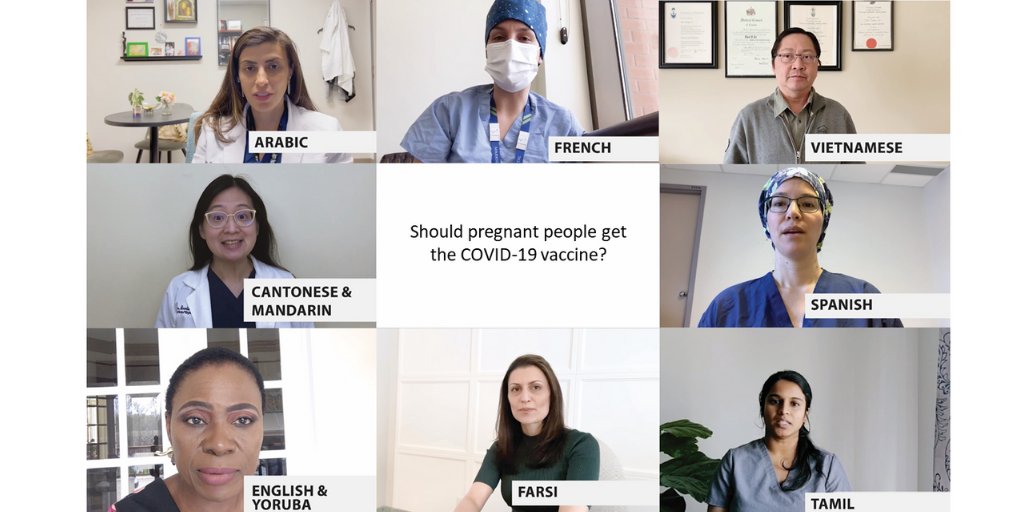 Resources and videos about COVID-19 and pregnancy are posted on the Prenatal Screening Ontario (PSO) website. For example, they've compiled short video messages from prenatal care providers in 11 languages (and growing) about the importance of vaccination for pregnant people.
OMama Website and App
The OMama website and app connect users to evidence-informed pregnancy, birth and early parenting information, including information about COVID-19. Users can find links to resources such as:
the Pandemic Pregnancy Guide
the MotHERS Podcast - COVID-19 Vaccine in Pregnancy and Breastfeeding
Women's Health Education Made Simple (WHEMS) - Debunking Myths about the COVID-19 vaccine
Social Media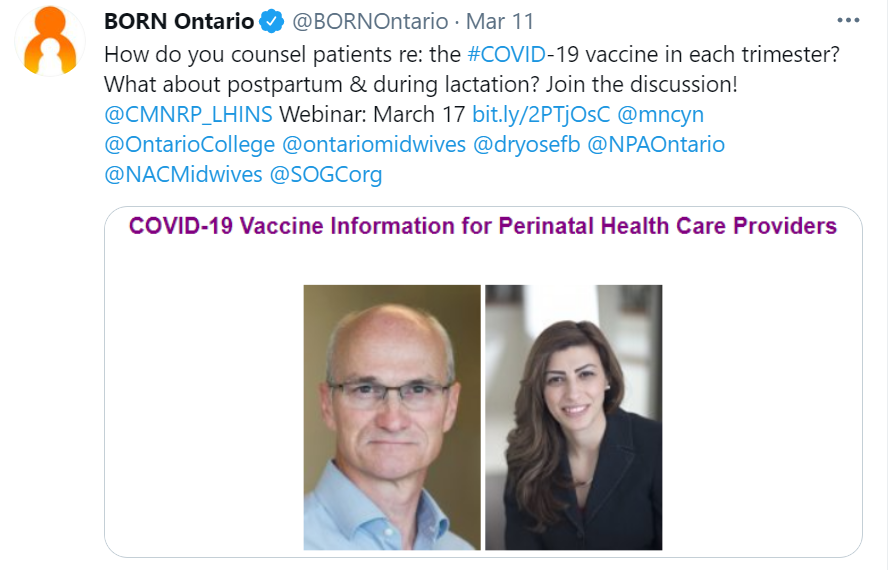 BORN and Prenatal Screening Ontario use social media platforms such as Twitter and Facebook to share information and amplify messages from provincial and national partners about COVID-19 recommendations for pregnant individuals.
---
Pregnant During the Pandemic
Dominique Denver, who is expecting her first child in the summer of 2021, says she was initially "quite torn" about getting the COVID-19 vaccine: "The vaccine had never been trialed with pregnant people. Yes, there were some reports that a few women in clinical trials had discovered later that they had been pregnant at the time of their immunization, but that was about it."
Read more of Dominique's Story
Different recommendations from professional bodies also made her pause: "I was conflicted because the Society of Obstetricians and Gynecologists of Canada (SOGC) initially did NOT recommend that pregnant Canadians get vaccinated. In contrast, the ACOG American College of Obstetricians and Gynecologists (ACOG) and RCOG Royal College of Obstetricians and Gynecologists (RCOG) - the British equivalent, DID recommend that pregnant Americans and Brits get vaccinated."
She discussed the issue with her obstetrician, but was still undecided: "My OB could only advise that I try to reduce my exposure as best I could, and that ultimately, the decision was mine."
When the SOGC changed its official position statement and began advocating for Canadians to get the COVID vaccine, Dominique was encouraged: "Now there were 3 reputable bodies advocating for immunization in pregnancy...4 if you count the World Health Organization".
The information that tilted the scales in favor of vaccination for Dominique was learning that babies born to women who had been immunized while pregnant, had developed antibodies against COVID-19: "That was wonderful news! The infants had a measure of protection against the virus because of mom's immunization while pregnant. That was the deciding factor for me. I wanted to give my child every advantage in facing this pandemic."
She planned to get vaccinated at 34 weeks. However, the third wave heralded the arrival of the more contagious virus variants and hospitals were seeing more younger adults admitted with Covid-19. Given this new development, Dominique decided to get the vaccine sooner: she was vaccinated at 30 weeks and 5 days pregnant.
When asked about advice for others struggling, she says, "It's a very personal decision. As in all decisions, it comes down to weighing the pros and cons and deciding where the balance tips. Yes, the COVID-19 vaccines are new. However, the fundamental science of immunology and how these vaccines work to procure immunity is not."
---
---
Data Analysis - A Peek Behind the Scene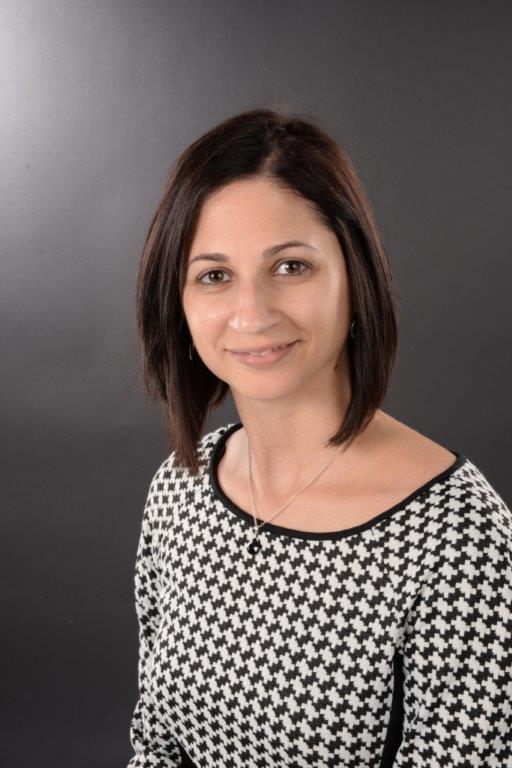 Dr. Gillian Alton is about as close to COVID-19 data as you can get. Her current work involves importing and validating the data BORN receives from three sources:
1. Case Report Forms (submitted by hospitals, midwifery practice groups, and other organizations),
2. The Public Health Case and Contact Management Solution (CCM), and
3. COVaxON (the provincial system to record COVID vaccination and adverse events).
Read more of Dr. Alton's Story...
Dr. Alton links and matches the incoming data with data from the BORN Information System. This sounds deceptively simple, but is complex, rigorous work that is very time consuming. Next comes the data analysis and summarization – another intense process. As you can imagine the demand for this data is high and Dr. Alton receives requests to present this information to all kinds of stakeholder groups. She also prepares data summaries for CANCOVID-Preg national surveillance.

When asked why we need Ontario-specific data, Dr. Alton points to spatio-temporal variation:

"The burden of illness hasn't been the same in all provinces at the same time. We have seen regional differences in the prevalence of disease in the general population, as well as, pregnant individuals. We have also seen regional differences in public health policies across Canadian provinces. In order to provide valuable data for evidence-informed policy and decision-making, we require Ontario-specific data. The key to success in population-level surveillance are large amounts of data. As such, it is important to collect high-quality data in Ontario."

Dr. Alton acknowledges that keeping up with the changing science, policies and research is challenging - as is dealing with the uncertainty of how long the pandemic will last. But she knows this work is vital and finds it personally and professionally rewarding to contribute to improved health outcomes for mothers and babies in Ontario.

She is also quick to point out the hard work and dedication of the clinicians and administrators in hospitals and midwifery practice groups who are submitting the data:

"COVID in pregnancy surveillance would not exist without the hard work and dedication of our hospital and midwifery practice group stakeholders. We have 91 organizations across Ontario completing case report forms and all hospitals and MPGs contributing pregnancy and birth data to the BIS. Our healthcare system has been stressed to the max with COVID, but our stakeholders did not let that stop them from contributing valuable data around COVID in pregnancy. To date, we have received 750 completed case report forms. In addition, we are able to link our case report forms and public health COVID testing data because of the efficient data entry/upload of labour and birth information from stakeholders."

Dr. Alton calls COVID-in-pregnancy surveillance "a massive team effort" and says she's been amazed to see so much collaboration and teamwork to improve maternal and child health outcomes in Ontario.