BORN Information System Enhancements

Did you Know? In fiscal year 2020-21 we made 116 updates to the BORN Information System! Changes went live on April 5, 2021!
Changes to data elements in the BORN Information System (BIS) are made in response to stakeholder needs, emerging health care issues, and potential data quality issues. The process for adding, retiring or changing data elements (and their associated pick-lists) is rigorous and requires clinical, technical, scientific, and administrative expertise.
Examples of New Data Elements
Prenatal Genetic Screening Offered
Prenatal genetic screening is a way to determine the chance of a baby having trisomy 21 (Down syndrome) or trisomy 18. As indicated in the Ontario Perinatal Record, every pregnant person should be offered prenatal genetic screening. In Ontario, however, we do not know how many pregnant individuals are actually offered this screening. By understanding how frequently prenatal genetic screening is offered in various geographic regions across Ontario, we will be able to address other important issues such as screening access and equity.
Supportive Care Offered
During labour, a variety of methods for pain management are available. Stakeholders wanted to identify and distinguish between pharmacological and non-pharmacological pain management offered. Non-pharmacological pain management, also called supportive care, includes techniques such as breathing exercises, guided imagery, and hydrotherapy. Supportive care may also include having a support partner/doula present. This new data element will allow us to better understand various methods of pain management and patient/client outcomes.
Post-pregnancy Loss Care
When a pregnant individual experiences an early pregnancy loss, it can be devastating. Care providers are in a unique position to support and guide families during a very difficult time in their lives. Providing referrals, resources, and follow-up after a loss can be very helpful for families. This new data element allows midwives to capture the number of post-pregnancy loss visits and may be useful for tracking time/workload associated with caring for clients who experience loss.
Examples of Modified Data Elements
Group B Streptococcus (GBS) Screening
GBS is a common bacteria often found in the vagina, rectum, or bladder. Pregnant individuals frequently have GBS without noticing any symptoms. While it does not harm the mother, if it infects the baby it can cause serious complications. The Society of Obstetricians and Gynecologists of Canada recommends screening every pregnant person for GBS at 35-37 weeks. The GBS data element in the BIS reflected this time period. However, in some clinical scenarios, care providers needed to screen outside of this date range (e.g., threatened preterm labour, preterm premature rupture of the membranes, etc.). When this occurred, the care provider was not able to enter this data into the BIS accurately. This year's enhancements changed the data element so care providers now know exactly when GBS screening occurred for every patient.
Antenatal Exposure to Medications
Identifying the medications a pregnant person is taking is very important. The BIS data element capturing this information needed to be updated as it contained outdated terminology and inconsistent naming (i.e. a combination of trade names and chemical classification names). The response options were modified and re-organized. The changes to this data element will allow for easier, more accurate documentation of medication exposure.
---
Christina's Story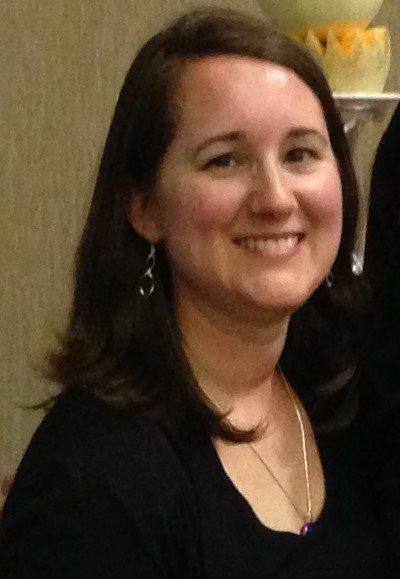 Christina Cantin is a Perinatal Consultant with the Champlain Maternal Newborn Regional Program (CMNRP) .
Her interest in outcomes for babies with Neonatal Abstinence Syndrome prompted her to submit a BIS enhancement request.
Read more of Christina's Story...
Neonatal Abstinence Syndrome is a group of conditions caused when a baby withdraws from certain drugs - most often opioids – after in utero exposure. Examples of opioids include heroin, oxycodone, hydromorphone (Dilaudid), Fentanyl and Percocet.
Opioid agonist therapy (OAT) is an effective treatment for opioid-use disorders and involves taking opioid agonists such as methadone or buprenorphine. These medications work to prevent withdrawal and reduce cravings for opioid drugs.
Recently Christina submitted a request to improve how the BORN Information System captures information about medication exposure in pregnancy – specifically OAT. As a result of Christina's recommendation, a new OAT subcategory was added and the pick-list items were expanded to include:
Methadone
Buprenorphine monoproduct (Subutex)
Buprenorphine – naloxone (Suboxone)
Slow-release morphine for opioid use disorder
This change is important as it allows clinicians to enter accurate information into the BIS. Knowing the type and amount of substance a newborn was exposed to before birth can help clinicians understand how severe the signs of withdrawal may be. Treatment duration and length of hospital stay may also be affected by the type of OAT the baby was exposed to (e.g. buprenorphine vs methadone).
When asked about advice for others thinking about potential changes/additions to the BIS, Christina says: "Don't hesitate to reach out to any of the BORN team members. I work closely with our regional coordinator, and the CMNRP data analyst, but the entire BORN team has been fantastic. Our paths seem to cross everywhere I go; one thing I know is that there is a commitment to ensuring high-quality data and we are all part of that process."
She also has a message for dedicated clinicians and all the people who diligently enter data:
"Thank you to the inter-professional colleagues in the region and beyond who are providing exceptional perinatal care. I also want to recognize the individuals who are involved in data entry and validation. Your work is much appreciated!"