In Vitro Fertilization Treatment
Manny's Story
Emanuelle (Manny) Plourde and Brett Lawson got married in June 2009 and hoped to start a family right away. After a year of trying to get pregnant with no success, they decided to consult a fertility specialist. The next five years were a blur of appointments, tests, injections, and procedures.
Read more of Manny's story...
The couple lived an hour away from the fertility clinic so making frequent trips to the clinic for cycle monitoring (on days 2, 4, 6, 8, 10, 12, 13, 14, 15 of Manny's cycle) was challenging – especially given her job as a flight attendant. "It was brutal as I have to bid for my schedule every month and I had to sort of guess when I was going to get my period."
Manny got pregnant in the first few months of cycle monitoring, but lost the baby at 11 weeks – an experience she describes as horrible and unbelievably painful. After two more rounds of cycle monitoring, the couple was growing impatient, so they tried intra-uterine insemination (IUI) - a fertility treatment where sperm are placed directly into a woman's uterus.
"I was creating eggs very easily but wasn't having any luck getting pregnant. Having to bring the medication with me onboard the aircraft and injecting myself at 35 000 feet was tricky to say the least. I once had to ask a fellow flight attendant to come into my hotel room to give me an injection in my glutes as it had to be taken at a very specific time prior to an IUI."
IUI was unsuccessful, so the couple tried in vitro fertilization (IVF) in the fall of 2011. IVF involves ovarian stimulation, egg retrieval from a woman's ovaries, fertilization in a special laboratory, and subsequent embryo transfers.
For 2 weeks after the embryo transfer, Manny needed nightly progesterone injections in the upper buttocks to support implantation of the embryos. These injections caused extensive swelling and bruising.
"Brett had to inject me in the upper glutes every night for 2 weeks post procedure and he didn't know where to stab me anymore as the entire area was just purple from bruising."
In Manny's case 12 eggs were retrieved. "The egg removal was quite painful and only three embryos survived out of twelve". Two of the surviving embryos were transferred several days after the egg retrieval (fresh embryo transfer) and one was frozen and transferred a few months later. None of the transfers resulted in pregnancy.
The intense psychological and physiological stress coupled with repeated disappointments left Manny's emotions raw. "My brother called me on the same day I received my first IVF negative result to tell me they were 5 weeks pregnant. Their pregnancy was really difficult to swallow…"
An acupuncturist treating Manny recommended another fertility specialist, so the couple changed clinics and tried IVF again. But once again it failed.
In July 2013, Manny had laparoscopic surgery for endometriosis. She was never offered the option of the laparoscopy - it was her own prompting that led to the surgery. She says: "If I hadn't asked for it, I never would have gotten it".
The fertility specialist recommended another round of IVF, but Brett and Manny were weighed down with the financial strain of treatment – they'd already spend over $50,000 on fertility treatments – and opted for the less expensive IUI instead.
After so many disappointments, the couple was overjoyed when IUI worked. Manny was pregnant – and elated! On the morning of her 6-week appointment, however, she awoke to severe cramping and thought she lost the baby. The pain was actually from a blood clot in her uterus. She was confined to bed rest for a week and recovered well. After this initial scare, the rest of her pregnancy went smoothly and on May 2, 2014 Manny gave birth to a healthy baby boy – Lucas.
Today, Manny is beyond grateful for her 'beautiful boy'; she and Brett and Lucas are a tight-knit family that enjoy many outdoor adventures together.
For Manny the painful experiences she had are still a part of her: "Even now, at the age of 47, part of my heart sinks when I get my period every month. I no longer want to get pregnant because of my age and look forward to being menopaused, just so that part of my brain can finally rest."
---
BORN and IVF Treatment Data
Brett and Manny are among the 16% of Canadian couples (1 in 6) who experience infertility; this number has doubled since the 1980s.1
For the last nine years, BORN and the Canadian Fertility and Andrology Society have partnered to collect IVF treatment data in the Canadian Assisted Reproductive Technologies Register (CARTR Plus). This data is an invaluable resource for answering questions about the impact and success of IVF; the health outcomes of individuals who undergo IVF treatment and the children born to them; and the impact of fertility programs and policies.
IVF Cumulative Success Rates
Individuals considering IVF treatment want to understand their chances of becoming pregnant. Many factors affect success rates such as age, ovarian reserve, fallopian tube health, and lifestyle factors. When Manny underwent IVF, she says she was 'counseled very little about success rates.' Trying to get pregnant is a deeply personal, intense experience that can leave couples like the Lawsons feeling very vulnerable.
Equipping patients with information and education is one way to empower them and increase their sense of agency.
Success rates can be reported as the chance of pregnancy per embryo transfer (fresh or frozen), or as the overall likelihood of pregnancy following all embryo transfers that occur from the same IVF treatment cycle (cumulative clinical pregnancy rate). Similarly, the cumulative live birth rate refers to live births resulting from embryo transfers using all eggs collected from one IVF retrieval cycle. These cumulative success rates are considered to be the most representative in terms of of overall IVF success.
In 2020-21, BORN analyzed data from CARTR Plus to look at cumulative clinical pregnancy rates (occurring January 1st, 2013 to December 31st, 2019) and live birth rates (occurring January 1st, 2013 to December 31st, 2018) from IVF treatment cycles in Canada.
These data showed that almost half (49.6%) of retrieval cycles that had at least one embryo transfer resulted in a clinical pregnancy. For individuals under 35 years of age, the rate was almost 60%. The overall cumulative live birth rate for retrieval cycles with at least one embryo transfer was 37.1%. This rate was 47.5% for individuals under 35 years of age.
BORN published this information along with additional statistics in a data bulletin - the first of it's kind - on the BORN website. This information will help provide those contemplating IVF a better understanding of their chances of conceiving and having a child from one IVF retrieval cycle.
Health Outcomes: Preeclampsia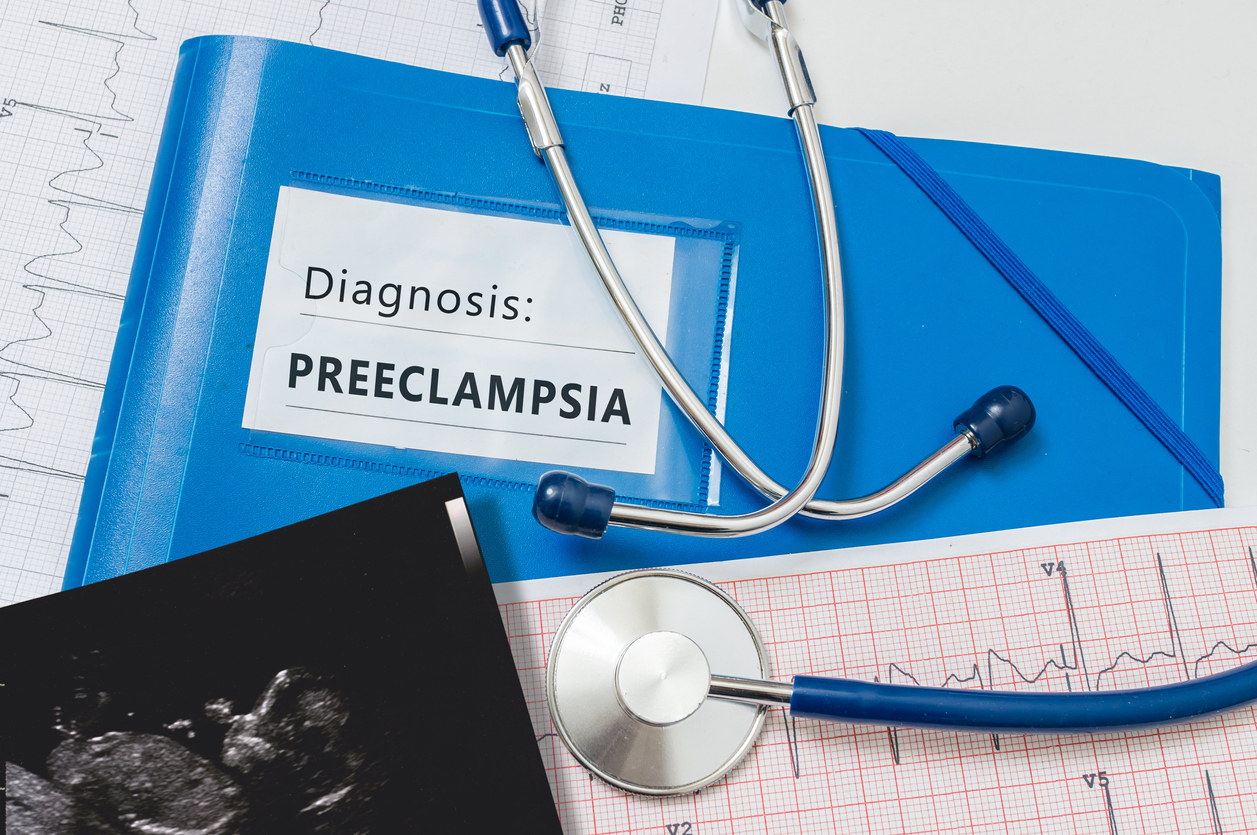 Preeclampsia is a complication of pregnancy characterized by high blood pressure and signs of damage to other organ systems, often the liver and kidneys. This condition usually begins after 20 weeks of pregnancy in women whose blood pressure has been normal. Left untreated, preeclampsia can lead to serious — even fatal — complications for pregnant individuals and their babies.2


IVF has been associated with an increased risk of preeclampsia. Studies suggest that the risk for preeclampsia is higher with pregnancies resulting from frozen-thawed embryo transfers compared to a transfer of fresh embryos. These studies, however, were based on old data that reflect outdated practices. Researchers questioned whether the results would be similar if more recent data was used. They turned to the BORN Information System – specifically CARTR Plus - to assess the incidence of preeclampsia in current assisted reproductive technology practice.

With the help of BORN data, a study published in the Journal of Assisted Reproduction and Genetics in January 2021 compared the incidence of preeclampsia in all births in Ontario from 2013–2017 for frozen embryo transfers, fresh transfers, and natural conceptions. They also compared their findings to previous studies in a meta-analysis that included over 4 million births.

The results showed that the use of contemporary assisted reproductive technology practice resulted in comparable risk for preeclampsia between fresh and frozen embryo transfers; however, the risk was higher than normal conception.

This information is important for patients to know when considering fresh or frozen embryo transfers. It also serves to inform clinicians and improve their monitoring practices around preeclampsia and IVF pregnancies.
Impact of Fertility Programs and Policies
January 2021 marked the 5th anniversary of the Ontario Fertility Program (OFP). The OFP funds the cost of one cycle of IVF, and unlimited artificial insemination (AI) and IUI treatments for all Ontarians, regardless of gender, sexual orientation or family status. By reducing the financial burden that comes with assisted reproductive services (ART), the program helps many Ontarians fulfill their dream of starting or expanding their families.
How many families are served? How well is the program working? What trends can be seen over the past 5 years? To answer these questions and evaluate the effectiveness and impact of the OFP, the MOH needs high-quality data.
BORN is key in providing data related to IVF treatment metrics and pregnancy and birth outcomes. For example, BORN provides information on the number of patients/volume of cycles, patient age distribution, number of oocyte retrievals, number of embryo transfers, reasons for treatment/cancellation/no embryo transfer, clinical pregnancy rates, live birth rates, and multiple birth rates.