Posted on Tuesday, October 03, 2023 10:24 AM
October 2nd - 6th is Sonography Week  - 5 days to recognize and celebrate the important contributions of sonographers in Canada.

These 'medical detectives' are active in many...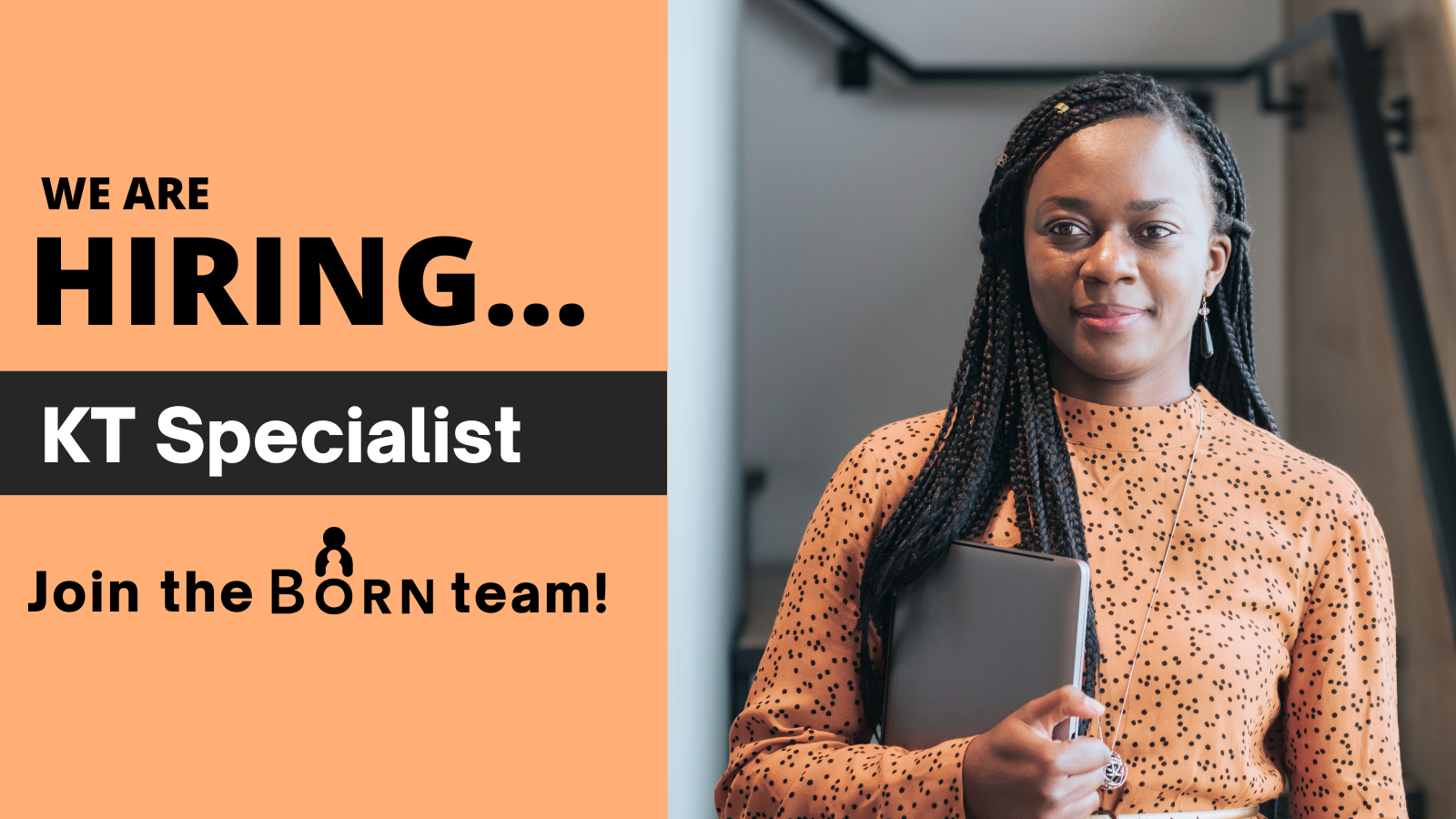 Posted on Friday, September 08, 2023 03:17 PM

BORN is hiring a permanent, full time KT Specialist! Great opportunity to develop knowledge translation strategies & approaches to assist in uptake and evaluation of...



Posted on Tuesday, August 15, 2023 01:54 PM
Check out this
report
that summarizes BORN's Top 5 learnings about the effects of COVID-19 on pregnant individuals and their newborns. Recommendations for future infectious...
Posted on Wednesday, June 07, 2023 02:00 PM
September 25, 2023 Update 
Our investigation is complete, and we are now able to share information with the public and those affected.  We deeply regret any inconvenience that...
Posted on Friday, February 10, 2023 01:10 PM
Data from the BORN Information System was recently used to explore temporal trends and determinants of COVID-19 vaccine coverage and series initiation during pregnancy in...