Chorionic villus sampling
Chorionic villus sampling, or CVS, is one type of invasive prenatal diagnostic testing that is available in Ontario.
CVS can determine if a pregnancy is affected with a chromosome difference like trisomy 21, trisomy 18 or trisomy 13. It can also give a definite answer about other less common chromosome differences and genetic conditions.
When CVS is done
A CVS is typically offered in the first trimester of pregnancy and can be performed between 11 and 14 weeks of pregnancy.
How it works
CVS procedures are performed at specialized centres in Ontario by specially trained physicians. An ultrasound is performed to show the physician the location of the pregnancy and of the placenta. Using a special tool that is passed through the vagina or the abdomen, a small piece of tissue will be taken from the placenta. This tissue will then be sent to the testing lab for analysis.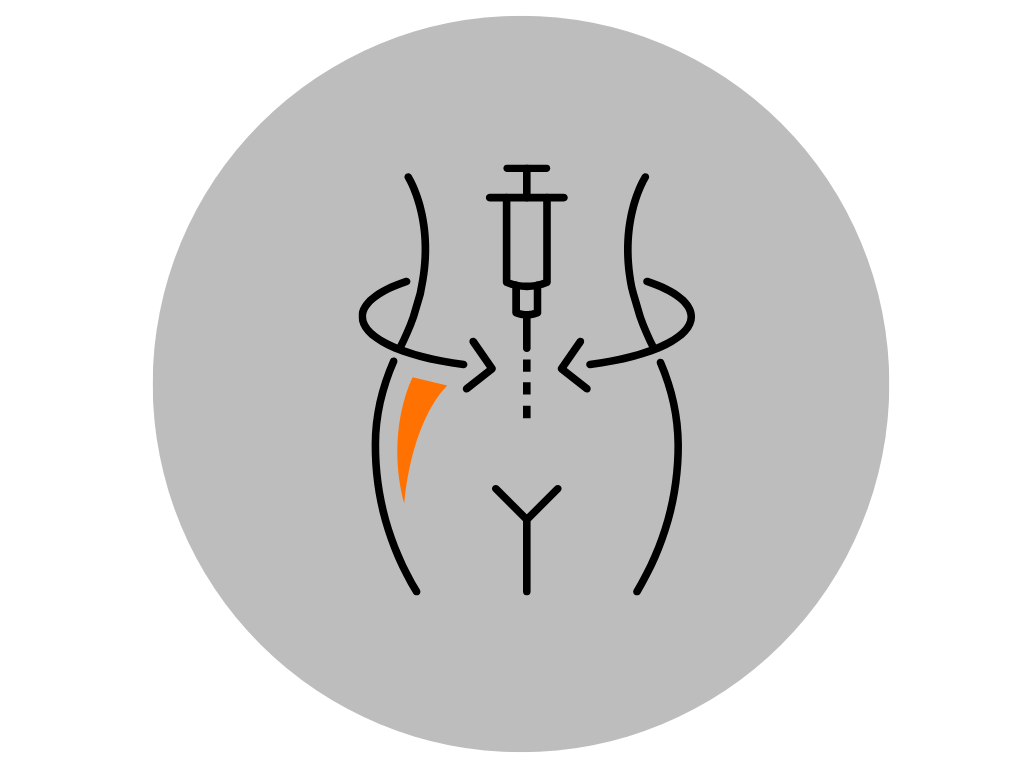 Results
CVS results will be sent directly to the health care provider who ordered the test; results will typically be available within 2-3 weeks but can vary depending on the type of testing that is ordered. Individuals should confirm with their health care provider when to expect results.
It is important to know that CVS can only provide information about chromosome differences in the pregnancy. CVS cannot identify every possible condition and will not provide information about any structural abnormalities (e.g. heart conditions).
Benefits of CVS
can give a "yes" or "no" answer about chromosome changes
provides results earlier than amniocentesis because CVS is performed in the first trimester of pregnancy
Limitations of CVS
has a procedure-related miscarriage risk of <1%
It is important to understand that all pregnancies have some risk of miscarriage in the first trimester. CVS increases this risk by <1%.
Mosaicism
The baby and the placenta began from the same initial fertilized cell and will usually have the same chromosome arrangement. In about 1-2% of all pregnancies, however, the placenta can have a different chromosome makeup from the baby. This is called confined placental mosaicism (CPM).
CPM is important because:
If a CVS result shows that a chromosome is extra or missing, it is possible that the extra or missing chromosome is only present in the placenta and not the baby. If CPM is suspected your health care provider or genetic counsellor may recommend an amniocentesis procedure be performed as a follow-up test. Amniocentesis looks at the cells of the baby directly, not placental cells, and can clear up any concern about CPM.
How to get more info
If you have questions about invasive diagnostic testing, contact your Regional Genetics Centre or Prenatal Screening Ontario for more information.