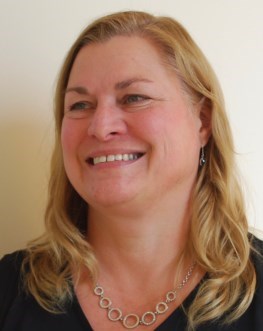 Over the past 30 years Jackie Girard has been a key team member of both the Hotel Dieu Hospital and subsequently the Cornwall Community Hospital. One thing that truly stands out about her philosophy is her dedication and commitment to providing 'exceptional care always'. Regardless of her role as a front-line nurse or in her current role as Manager of the Women and Children's Health Department, she has remained focused on providing high quality, safe, compassionate care to patients and families encountering valuable programs.
Using best practice guidelines and a focus on patient and family-centered care, she has been recognized for her approach to Women and Children's Health. She was instrumental in Cornwall Community Hospital's success with the MOREOB Program, CRADYL Program and the 'skin-to skin' initiative.
She remains an active member of several committees, including Cornwall Community Hospital Neonatal Abstinence Syndrome Committee, Infant Mental Health Committee, Breastfeeding Committee, Department of Pediatrics, Department of Obstetrics, as well as the Champlain Maternal Newborn Regional Program Advisory Committee.