Linking Data to Improve Infant Mortality Reporting
The infant mortality rate is an important population health indicator, reflecting the well-being of infants, children, pregnant women, and their families as well as the quality of health care1.
Infant mortality statistics for Canada have routinely omitted information for Ontario because of a problem linking infant births in the Vital Statistics division. This is problematic given that approximately 40% of all births in Canada occur in Ontario.
New BORN Study
A team including BORN members recently published a study evaluating a new method of linking birth information with death information to report an Ontario infant mortality rate2.
All infant deaths occurring before 365 days of age registered in Ontario's Vital Statistics in 2010–2011 were linked with birth records in the Canadian Institute for Health Information's hospitalization database (DAD). This linkage was done in the ICES environment. BORN is currently working with Vital Statistics to get a regular transfer of infant death information to link with births in the BORN Information System to assess the feasibility of using BORN data to calculate infant mortality rates.
Impact
Linking this data in subsequent year offers many benefits, including the ability to:
monitor and research infant mortality more contemporaneously at the provincial level
enhance our understanding of disparities and target interventions to improve population health
---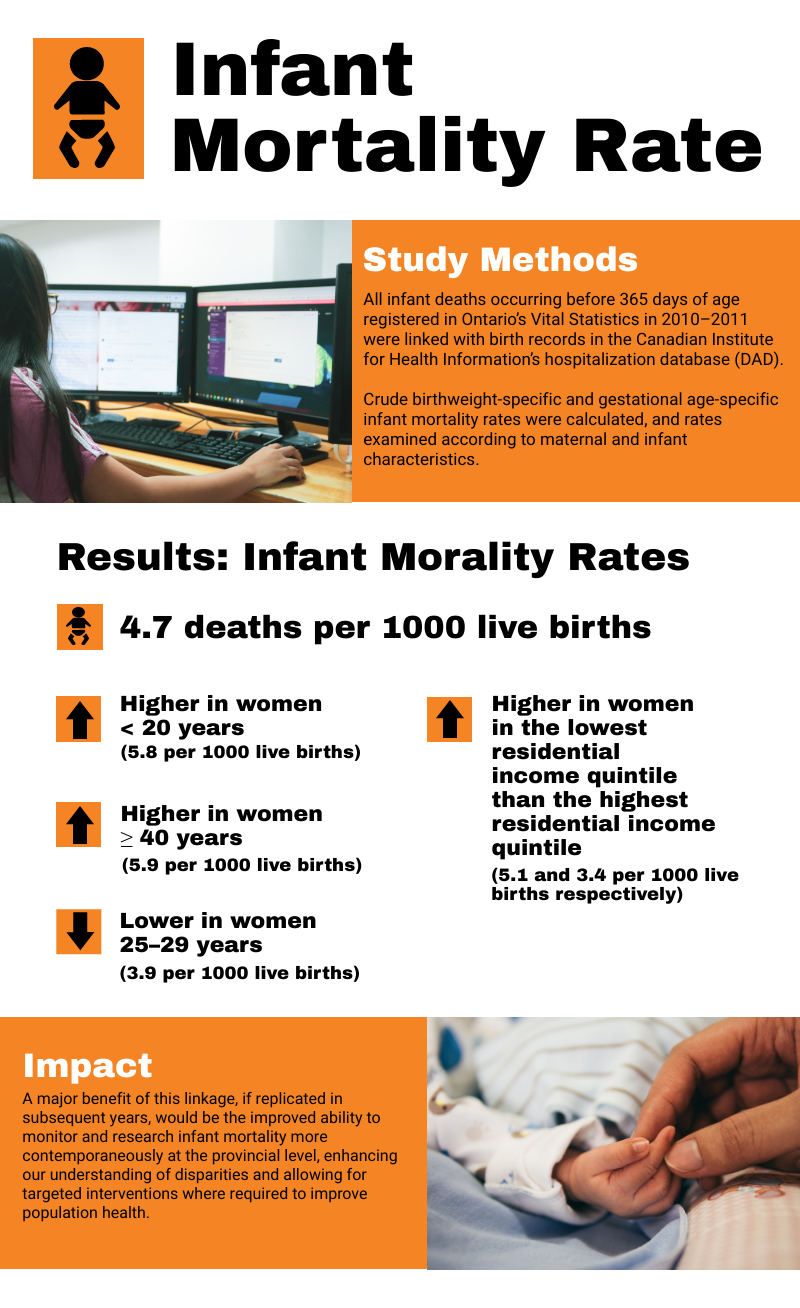 1 Public Health Agency of Canada. (2008). Canadian perinatal health report, 2008 edition. Ottawa.
2 Fell, D.B., Park, A.L., Sprague, A.E. et al. Can J Public Health (2019). https://doi.org/10.17269/s41997-019-00265-6