BORN Welcomes New Director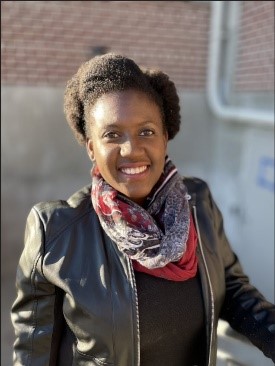 Better Outcomes Registry & Network (BORN) Ontario/Prenatal Screening Ontario (PSO) is pleased to welcome Alicia St. Hill back to the organization as its new Executive Director. Alicia will start on Monday, February 27th and begin to transition over leadership from Shelley Dougan. We thank Shelley for her amazing leadership and dedication over the last 18 months as Interim Executive Director.
Alicia is a familiar face to the programs as she was the Manager of Health Informatics from 2012 to 2015. During this time, she provided strategic guidance and day-to-day management of the technological infrastructure of BORN's Information System, in addition to engaging with more than 130 organizations that continue to contribute and use information in Ontario's premiere maternal and child health registry.
Over the past few years, Alicia furthered her graduate studies in Health Services Research and Policy (UOttawa) and Information Systems Management (Northwestern University, Chicago). She was also Regional Manager of Cancer Screening and Prevention with the Champlain Regional Cancer Program where she led initiatives to improve breast, colorectal, lung and cervical cancer screening as well as smoking cessation programs across the region.
She was also Senior Manager for Health Plan Benefit Administration at Kaiser Permanente, working with plan administrators, medical leadership, and regulators to redesign various benefit products and make policy changes during the COVID-19 pandemic. Most recently, she and her family returned to Ottawa where she served as Vice President, Business Development, at CANImmunize, launching new products and functionality to support COVID-19 vaccine delivery, compliance, and surveillance. Over the last six months, Alicia has been working with BORN, PSO and Newborn Screening Ontario (NSO), all key provincial programs hosted at CHEO, offering her expertise to strategic projects.
In addition to her infectious enthusiasm for her work, Alicia brings strong communication and facilitation skills and will leverage her deep understanding of the potential opportunities for both BORN and PSO to take the organization forward.
We're excited to welcome her back as she is a true health system leader with a passionate vision for BORN/PSO.