BORN 2016-2018 Biennial Report Released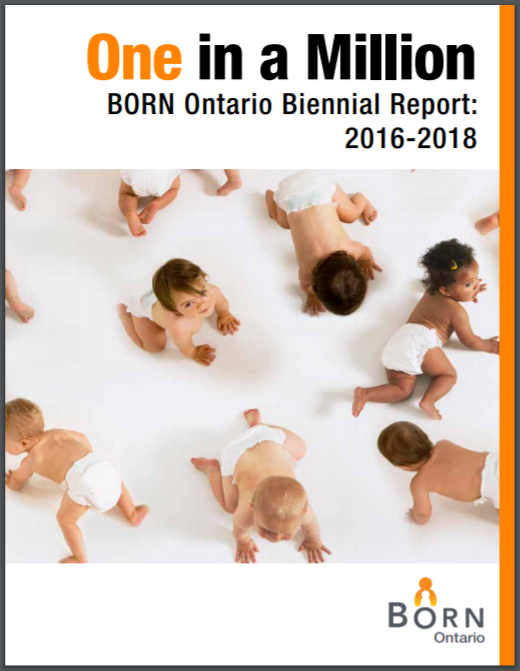 We're pleased to share our 2016-2018 BORN Ontario Biennial Report [English Version and French Version] with you.
Learn about emerging trends in maternal-child health, BORN's clinical impact, and new initiatives by Prenatal Screening Ontario. In our data section, we've included core maternal-child health indicators and presented them in a variety of ways (by LHIN of maternal residence, by LHIN of birth hospital, etc.).
We hope you find the report informative and useful.
Please share your feedback with us - complete a brief survey about the report.
Kind Regards,
Dr. Lise Bisnaire, C.Psych
Executive Director/Directrice Exécutive